We have a wonderful team of staff working in Reception:
Miss Adamson, Mrs Buttle, Miss Blackham, Mrs Carton, Mrs Ahmed, Mrs Piercy, Mrs Payne & Mr Payne.
Our Topics this year:
Autumn 1 - When I grow up
Autumn 2 - Celebrations
Spring 1 - The aliens are coming!
Spring 2 - Into the woods
Summer 1 - The big wide world
Summer 2 - Land ahoy!
Click here for our long term plan
PE day is Friday
Access your child's learning journey online by clicking on the link and logging in.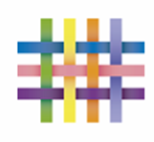 We encourage children to #Spreadthehappiness and upload these to Tapestry. Click here to find out how to spread the happiness.
Harvest Stay and Play
We invited the parents to come and play with us. They all seemed to have a great time.
Autumn Walk
We went on a walk around the school grounds looking for signs of Autumn.
Numicon
The children have really enjoyed exploring Numicon in the classroom and outside area.
The children all enjoyed taking a photo in a frame and explaining what they would like to be when they grow up. Each child has their own box on the display and throughout the year we will add photos and work of their proudest moments.