Eagle & Child
We would Like to take this opportunity to say a big thank you to Jason Fletcher and the Eagle and Child In Auckley for kindly donating £250 to the School Council. This Money was used towards purchasing 12 tracksuits which will be used for our sports teams to wear when they represent the school in competitions. We are thrilled with them and the children will not only look professional but will be very warm too! Thank You once again Mr Fletcher for supporting your local School.
Bags 2 School
We have arranged 3 collections this year and have already organised three more collections for the next school year.
Each collection enables us to fund the parcels being sent to Kenya.
Our last collection raised a whopping £68.40!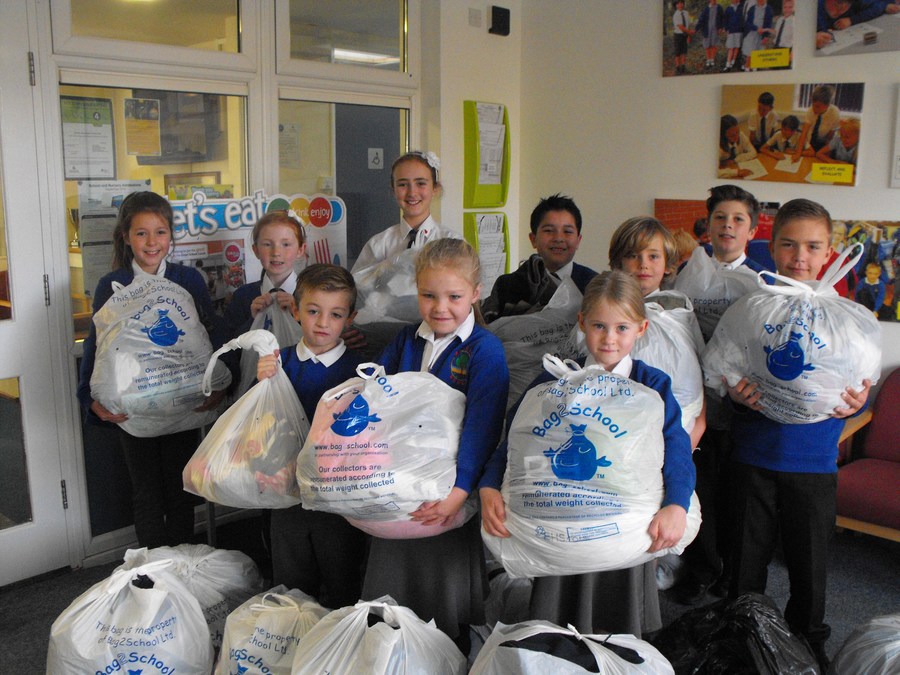 Christmas treat sale
The School Council worked tirelessly on the run up to Christmas. The learning lab of year 4 was turned into a little elves work shop with head elf Eve organising a production line of reindeer poop, reindeer food, bags of reindeer noses and not forgetting festive gingerbread men. So much fun was had and we managed to raise a whopping £180.70 during December 2015.
Well Done!
Bake sale
So far this year we have had two bake sales which have enabled us to purchase some educational items for the children to use. We are very lucky to have the support from Karen who has made some yummy cakes for us to sell. We have raised £74.25 so far!