Welcome to Year 3
The Year 3 Team
Mrs Reynolds, Mrs Wiggins, Mrs Gillon, Mrs Sherratt and Mr Payne.
Find out below about all the exciting things
we are doing in Year 3.
Our topics this year:
Autumn Term - The Stone Age
Spring Term - The Romans
Summer Term - Flow (Rivers)
Click here for our long term plan.
For further information about the methods we use in Maths, please see our
THE ROMANS
This term we are learning about the Romans. We used our drama skills to show what happened when the Romans first invaded Britain.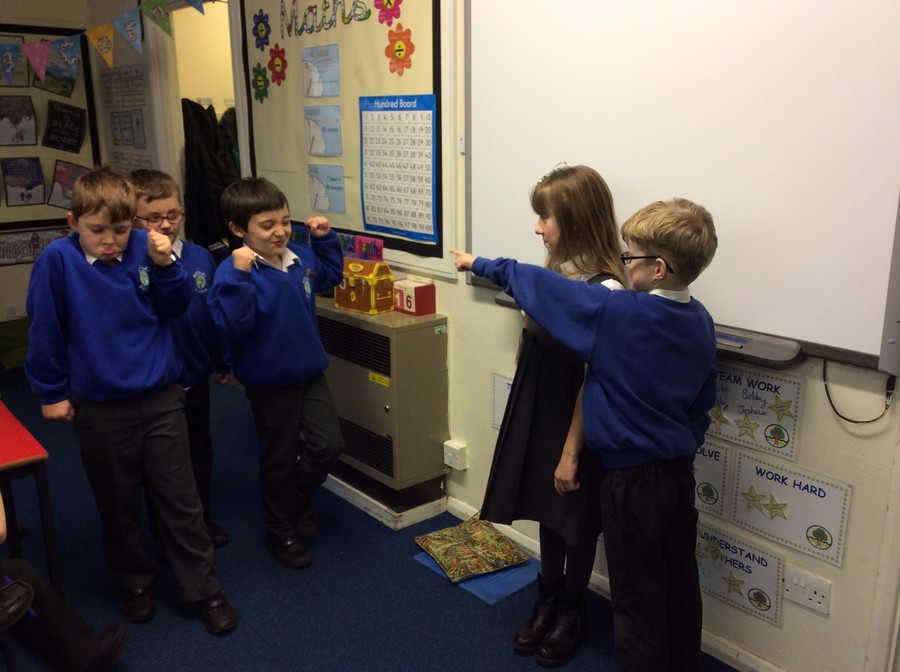 We all really enjoyed our trip to Murton Park where we got to be Roman soldiers for the day.
Mrs Holmes is helping us with lots of exciting art projects including making Roman mosaics and Roman shields. Watch this space to see photos of our finished work!
In the Autumn term we learnt all about the Stone Age.
We began by becoming archaeologists and carrying out a dig on the school grounds. It was very exciting and we found lots of different finds.
Some of us have been using the new Numicon to help us with our maths in year 3. It makes maths fun and easier to understand.