Home Learning Ideas
Phonics and Reading
Please read regularly with your child at home using their school reading book to begin with but then books they have at home. Ask your child to be the storyteller and tell you a story about what they have read or ask them to use a picture book to tell the story to you.

Ask them to pick out the words they know in familiar books, ask them about the characters and plot. There are examples of questions for reading in the EYFS area of Twinkl.

We are currently working on Phase 4 in phonics but revision of previous phase 2-3 is also very useful.

Tricky word games such as bingo, fish on cards or making them in magnetic letters will help the children to remember them.
Here are some links to support this:
https://www.phonicsplay.co.uk/ Phase 2-3. Games such as Buried Treasure, Tricky Word Trucks, Sentence Substitution.
https://www.booktrust.org.uk/books-and-reading/have-some-fun/storybooks-and-games/ There are some familiar books on here such as Owl Babies, Hairy Maclary.
Writing
Opportunities to practise writing simple words and sentences will be beneficial. These could be about a picture they have drawn and written underneath.

They could use one of the Tricky words and put it in a sentence.

They could make their own storybook out of paper, drawing pictures and a sentence on each page to tell the story.

Talk 4 Writing- Home learning pack link- https://www.talk4writing.co.uk/wp-content/uploads/2020/04/Reception-Sue.pdf (a donation has been made for this pack)
Here are some ideas on Twinkl to support this:
Creative writing aids- Twinkl site
Writing story prompts
Maths
Please practise writing, ordering, sequencing and counting numbers to 10 and then 20. Use counters, buttons, shells etc to add and subtract different amounts. Can they write the number sentence for each one e.g. 5+5=10

Watch an episode of Numberblocks on Youtube or Iplayer, talk about the episode after, carry out an activity linked to what they have seen.
Episodes such as:
Series 1- Whole of me. Series 2- Blast off
Look at familiar 2D and 3D shapes. What are they called? What are their properties? Are there any objects which have the same shape as a circle in the garden, around the house?
Here are some links to support learning on these areas:
https://www.topmarks.co.uk/ Early Years Maths
https://www.bbc.co.uk/cbeebies/topics/numeracy;
Twinkl:
Remember with a parental login you can access a range of activities and resources to support your child with their learning at home.
Please feel free to upload any activities you carry out so we can share them with you.
Access your child's learning journey online by clicking on the link and logging in to EExAT.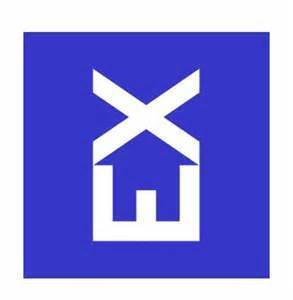 We encourage children to #Spreadthehappiness.
Click here to find out how to spread the happiness.