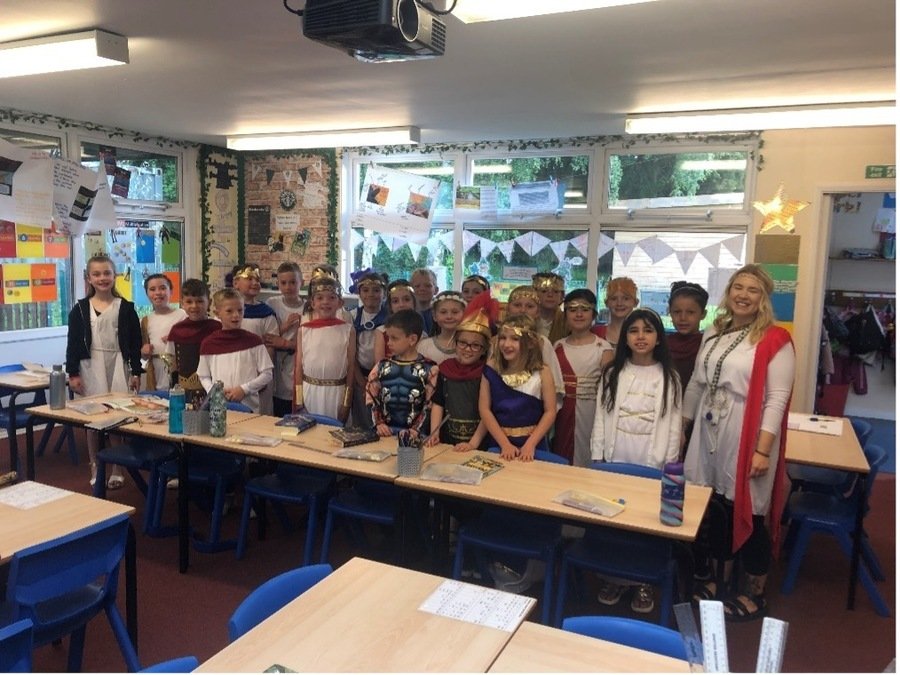 A very warm welcome to Auckley School's website. We are immeasurably proud of our school and of the children that attend and I feel truly privileged to be the Head Teacher. Above all else, Auckley is a happy school. We pride ourselves on our welcoming and friendly atmosphere.
We are set in beautiful grounds with a wild flower meadow, a Forest School woodland area, flourishing allotments and a pond with fish. Our school was founded in 1876 and has a rich history that we celebrate with the children and the community. In 1973 the school moved to this site. We are very much part of the village community and have strong links with the local farm, the church and local businesses. We want our children to understand the heritage of the local area and the cultural background of where they live in order to feel passionate about their community.
Our eight school values are integral to everything that we do at Auckley. These are: kindness, respect, integrity, empathy, collaboration, determination, tolerance and resilience.
Family is very important to us and as a small school we know our children and their families very well. We appreciate and value the support that families give us and the role that they play in enriching our children's experiences and supporting their education.
We have created a curriculum that is rich and ambitious. We want our children to be able to make sense of an increasingly globalised, complex and rapidly changing world and to be able to make decisions for the right reasons and in the best interests of our community. We want our children to be aspirational about their futures, and to be change makers, so that they can help to create a future they want to live in. All children from Year One upwards have the chance to graduate from The Children's University in Doncaster. We hope that our curriculum will empower and equip all of our children with the skills to participate, challenge and reshape the world around them. We have a commitment to enabling every child to succeed.
We have an absolute commitment to reading and our curriculum has been designed to develop a genuine love of literature in all of our children. We have a commitment to children having access to rich, beautiful texts. We make sure that our bookshelves are filled with beautiful books that are newly released along with classics that will take them to other times and places.
Our children are able to access a wealth of visits and visitors to enrich the curriculum. We have recently welcomed members of the Jewish and Muslim communities into school to visit our children along with our wonderful local Vicar, Mr Redyeoff.
Sport and Physical Education take a central role in both the school's curriculum and community. We believe strongly that every child should live a fit, healthy and active lifestyle. With this in mind, we fully embed this into our school day. Our children regularly take part in sport competitions in and out of school and throughout their journey at Auckley, enjoy a wide variety of sporting experiences. Our school Sports Week, Sports Day and World Cup Day are always egarly anticipated dates on the school calendar.
Please contact the school if you require any further information not on the website or would like to visit the school. Visits are most warmly welcomed.
Emma Fox, Head Teacher June 2022
Latest School Calendar Events
Christmas Jumper Day

07

Dec

2023
Foundation Nativity

15

Dec

2023

9.30am 2.30pm
KS1 Nativity

18

Dec

2023

9.30am 2.30pm
KS 2 Christmas Concert

19

Dec

2023

9.30am 2.30pm
Christmas Dinner

20

Dec

2023

12:00 pm - 1:00 pm